Welcome...
Coker Pediatrics is a growing practice, so you and your provider get to know each other. Our schedule allocates time to address all of your concerns about your child. We enjoy getting to know you and watching with you as your child grows and develops.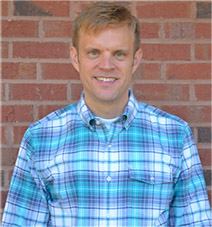 Our professional staff specializes in all aspects of healthcare for children from birth through age 18. We see patients at regular intervals throughout childhood as regular well child checkups. At each visit, we answer any questions about your children's health. We discuss growth and nutrition, sleep habits, developmental milestones and immunizations. Your child will be examined thoroughly. We will review age-appropriate safety concerns and discuss behavior. As your child gets older, the issues change. We are happy to talk to you about school and learning problems, as well as your children's changing health needs.
We provide same-day sick appointments and convenient non-urgent appointments. If you are unsure if your child needs to be seen, a phone nurse will guide you. Our nurses have years of pediatric experience and are happy to answer questions about childcare and minor illnesses and injuries. They can help you determine the right course of action for a particular concern. Many patients tell us how they come to rely on our wonderful nurses.
What's New
Flu Clinic coming again soon. Call our office for more details.